Leaders in innovative solutions
for a smarter future across Auckland
Switched On Solutions
$20,000 Workmanship Guarantee
Residential New Builds and Renovations
Commercial Maintenance and Fitouts
Residential Maintenance
Fully Insured Registered Electricians
Efficient, Helpful, High-Energy Team
Leaders in innovative solutions
for a smarter future across Auckland
Switched On Solutions
$20,000 Workmanship Guarantee
Residential New Builds and Renovations
Commercial Maintenance and Fitouts
Residential Maintenance
Fully Insured Registered Electricians
Efficient, Helpful, High-Energy Team
Electricians Auckland Wide
Viper Electricals' experienced, qualified electricians can handle all your electrical needs. High-quality workmanship and competitive pricing make our electrical services a great value. As Master Electricians, all our work is backed by a $20,000 workmanship guarantee, so you can be assured you're getting the best of the best and peace of mind.
With more than twenty years of experience, we provide a wide range of services for both commercial projects and homes. Whether you need electrical maintenance for large-scale projects, electrical fault finding, rewiring, or switchboard upgrades, our experienced electricians can handle it all.
Our goal is to provide you with electrical solutions that meet your needs and budget. No matter if you are building a new house, renovating, or simply want a few extra power sockets or a new hot water cylinder, our expert electricians can help.
We offer residential, commercial, and industrial services, including urgent repairs. Auckland Central, East Auckland, West Auckland, and the North Shore are all serviced by our team of local electricians. If you are looking for a residential or commercial electrician, give our Auckland Electricians a call.
Call Raz on 0800 484 737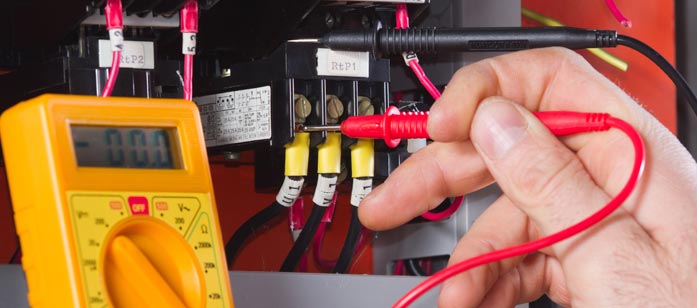 New builds, renovations or electrical repairs; big jobs or small jobs – we take care of them all. Our reputation has been built on providing professional service from an experienced team with the utmost respect.
We pride ourselves on being helpful, professional, and highly reliable. Fast and efficient, your job is our next priority. Give us a call if you need a top Auckland electrician.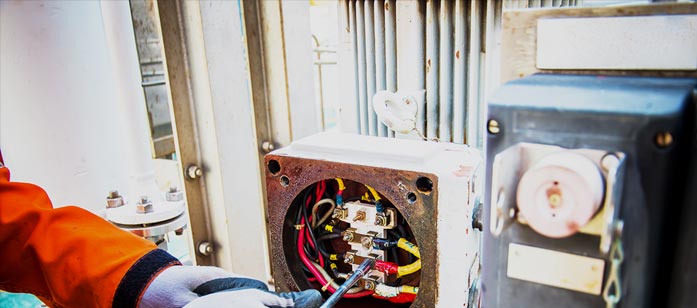 For commercial and industrial electrical work, we understand the importance of fast, efficient service with minimal disruption to your workplace.
Our electrical services and maintenance are fully insured and backed by a $20,000 workmanship guarantee.
We provide smarter electrical solutions for commercial buildings.

Raz was on time, a great communicator, kept everything to budget and even vaccumed after himself! Great work and a nice guy. Also added extra RCD circuits for safety. Highly recommended.