About Viper Electrical - Auckland Electricians
Our Auckland electricians are based in Swanson and service Auckland-wide:
Our fast, friendly certified electricians have over 20 years of experience.
All our workmanship is backed by a $20,000 Workmanship Guarantee and we use the best quality materials. Rest easy knowing you're getting the very best service at a great price with our master electricians.
Give us a call for a quote and a free assessment. We look forward to meeting you. 

Why Choose Viper Electrical
We are shockingly good at what we do!
$20,000 Workmanship Guarantee
When a job is done right, it stands the test of time. We're prepared to offer a $20,000 workmanship guarantee because we know our workmanship is of the highest standard.
Highest Quality Materials
Beware of electricians who try to cut corners by using cheaper, inferior materials. We only work with reputable electrical suppliers.
All our fittings are backed by comprehensive warranties. Our reputation is important to us, so we only supply the best.
Fixed Price Quotes
Transparency is important to us too. There is nothing worse than being hit with large variations at the end of a project.
We don't believe that's a fair way to do business, so we'll provide you with a detailed quote right from the start. If part way through the project you decide you want to change something, that's fine.
We'll ensure you're fully aware of what's involved and how much the change will cost before proceeding.
Detail Oriented
There is a lot to consider with an electrical fit-out. We know exactly what to look for. It's important to us that you're happy, so we take the time to consult with you.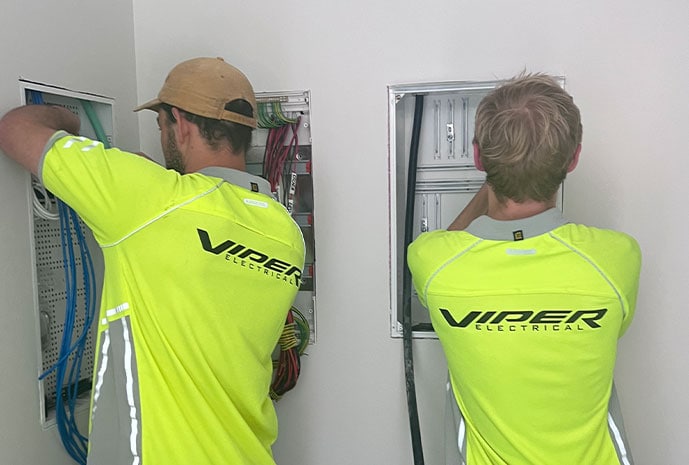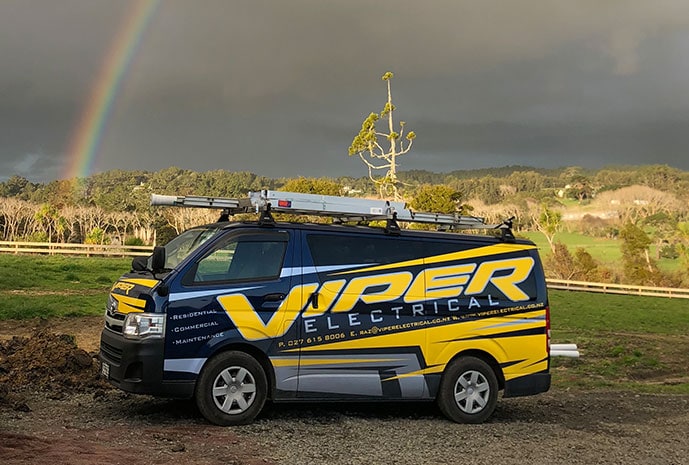 Imagine getting to the end of your project and then realising that if a plug was just a few centimetres higher, you wouldn't have to cut into tiles. Or perhaps your light switches are not in the most logical place, and you have to fumble for them in the middle of the night. That's not fun.
We'll conduct a detailed consultation with you before we get started, because the key to a successful project is great planning and communication.
Great Communication
Don't get con-fused, give us a call! We explain things in a way that's easy to understand. And, we keep your up-to-speed throughout the project. You can expect regular progress updates and explanations that are easy to understand.
Professional Project Management
We get amped up on all our jobs. High energy, efficient and competent – we get the job done on time and to budget.
We work in a way that minimises disruptions to your home or office. We always leave our job sites safe and tidy and are professional, friendly and obliging at all times.
Fully Insured
Not that we've ever had anything go wrong, but if on the off chance it did – we're covered, so you can rest easy.
A faulty wire can be dire, so make sure you choose a registered electrician with a comprehensive insurance plan.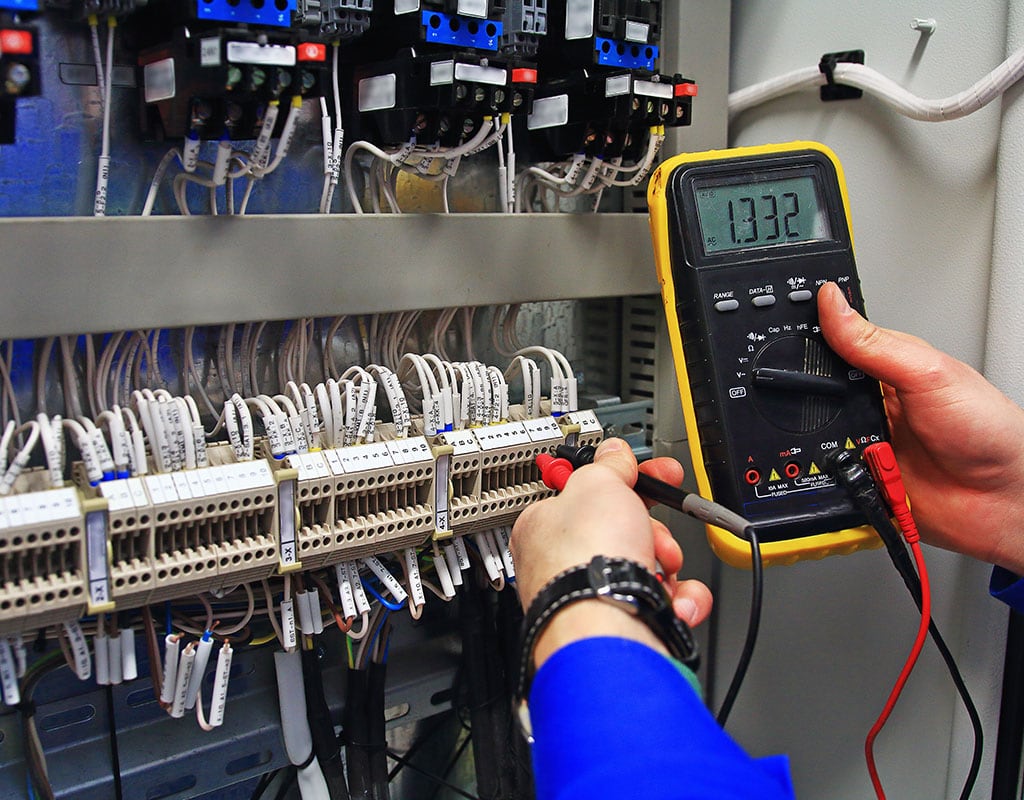 Contact us now
For a free, no obligation consultation and assessment.