Even after the flood waters have receded, electrical hazards can still be lurking. It is extremely important to use caution when re-entering an area to start the clean up.
If you didn't turn off the power before the flood, you shouldn't enter your home or business until an electrician says it's safe.
There is almost as much electrical risk in the aftermath of a flood as there is in the flood itself.
Electrical Safety After A Flood: 5 Must-Knows
Do not re-enter a property that has flood damage until it has been checked by an electrician. Obvious signs of electrical hazards include a burning smell, electrical arcing, submerged socket outlets, and water inside the main switchboard.


Do not use any electrical appliances until the property has been checked by a registered electrician.


Never plug back in any wet appliances until they've been checked by an electrician. If moisture gets trapped inside an appliance, it can cause an electric shock.


Don't charge electric vehicles that have water damage. Don't charge electric vehicles that have had the charger or lead exposed to water.


Stay away from solar panels and wiring. Even if the supply is turned off, solar systems continue producing electricity during the day which can cause electrocution. Stay off the roof!
During a flood, here are 5 things you need to know about electrical safety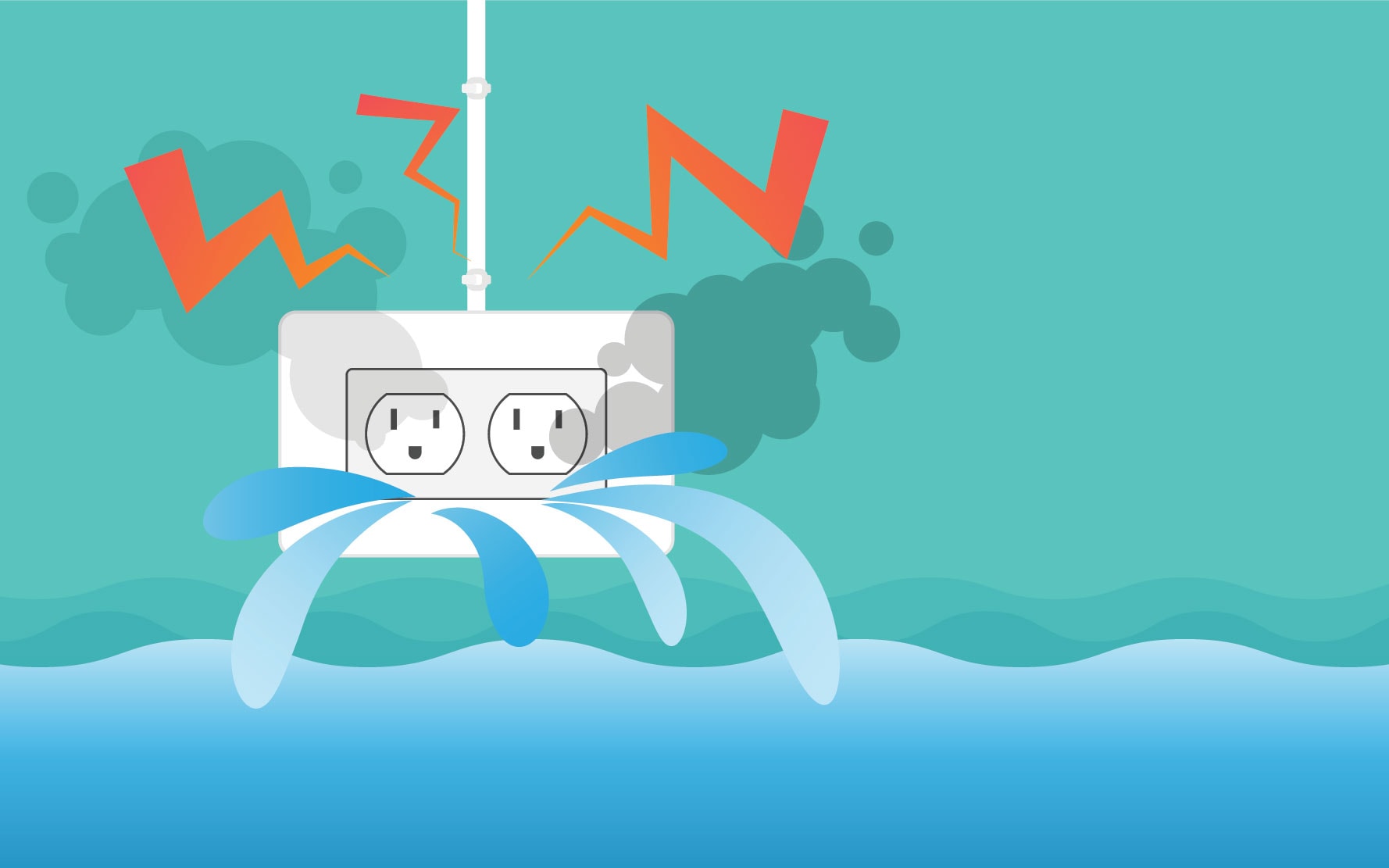 Do not touch any electrical devices or appliances while standing in water.
Do not touch anything electrical that has been in contact with water.
Do not enter any area where the water has risen above the electrical outlets.
Beware of areas where any wiring may be underwater.
If you need to evacuate or leave your home, beware of fallen power lines and exposed underground cables that could create a risk of electrocution.
Do not touch or go near downed or exposed power lines. Maintain a safe distance of at least 10 meters, and call 111.
Source: Master Electricians